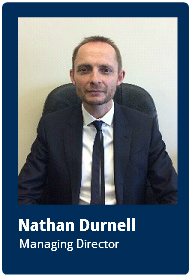 Nathan Durnell
Managing Director
As well as being managing Director Nathan also advises clients. He has been working in the industry since 1991 and has achieved Chartered Financial Planner Status, which is the highest designation that can be achieved in the profession.
Nathan is married with two teenage sons and when is not working enjoys walking their dog, reading and socialising.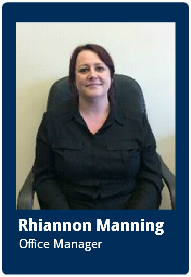 Rhiannon Manning
Office Manager
Rhiannon has worked in financial services since leaving sixth form. Rhiannon is an extremely competent office manager who uses her experience and knowledge to make sure the day to day running of Avista goes as smoothly as possible.
Outside of work Rhiannon is kept busy spending time with her partner and son. Rhiannon lives in Holywell, is bilingual and is a passionate follower of the Welsh rugby team.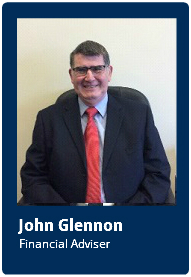 John Glennon
Financial Adviser
John has been a financial adviser on Merseyside since the 1980's. Due to his extensive experience John has built up a wealth of knowledge along with an ability to explain solutions to clients in a clear effective manner.
Outside of work John likes to spend time with his ever increasing number of grandchildren and is a keen follower of most sports.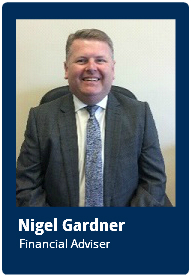 Nigel Gardner
Financial Adviser
Nigel started his career with Pearl Assurance over 20 years ago and over this time has enjoyed building long term trusted relationships with his numerous clients. Nigel has, in more recent years, been advising a growing number of corporate clients with their auto-enrolment and workplace pension needs.
Nigel lives in Wrexham and is a keen supporter of both his local and national football sides.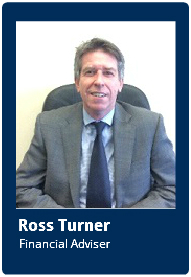 Ross Turner
Financial Adviser
Following employment in the financial services sector Ross became a Financial Adviser in the early 1990s. Ross initially worked for Pearl Assurance before becoming an independent financial adviser and finally moving to Avista in 2012. From personal recommendations Ross continues to build up his client base throughout Cheshire, Wirral and North Wales.
When not in work Ross and his wife enjoy travelling, particularly exploring European cities, and walking their dogs.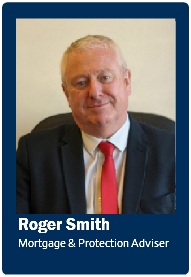 Roger Smith
Mortgage & Protection Adviser
Roger has been a financial adviser since 1986. In recent years Roger has specialised in mortgage and protection advice and is fully qualified in these areas having achieved both the CMAP and the Financial Planning Certificate.
Roger lives with his fiancé Karan and in his spare time enjoys walking and watching rugby, football and motor cycling.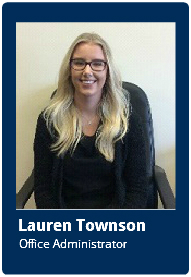 Lauren Townson
Office Administrator
Lauren joined Avista in 2015 at the age of 17. Lauren has learnt the skills required for her role incredibly quickly and has become a highly regarded member of the team.
When not working Lauren spends time with her friends and is a keen follower of fashion and the biggest fan of Beyoncé in Little Sutton!
Lifetime mortgages are complex products.  To understand the features and risks, ask for a personalised illustration.
Your home may be repossessed if you do not keep up repayments on your mortgage.
The value of your investment can go down as well as up and you may not get back the full amount invested.
Investment for capital growth and/or income
Inheritance tax mitigation
Pensions and Retirement planning
Corporate financial planning
Personal and family protection
Avista Financial Planning Ltd is authorised and regulated by The Financial Conduct Authority. Registered in England and Wales, Company No. 08662314
The Financial Conduct Authority does not regulate taxation and trust advice and auto-enrolment.
Trading Address: 422 Chester Road, Little Sutton, Ellesmere Port, Cheshire CH66 3RB
Registered Address: 422 Chester Road, Little Sutton, Ellesmere Port, Cheshire CH66 3RB
The guidance and/or advice contained within this website is subject to the UK regulatory regime and is therefore primarily targeted at consumers based in the UK.
We are entered on the Financial Services Register No 609098 at https://register.fca.org.uk/
VAT Number: 904380247